---
Partner/Producer/Writer/Director
Michael Landon, Jr.
---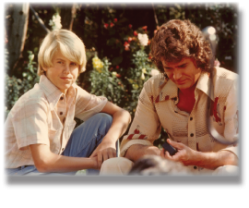 Michael Landon, Jr., son of the late-television and film legend, Michael Landon, has been in the film business for over 20 years. Educated at USC and a Directing Fellow of the American Film Institute, he has developed and/or produced, directed and written screenplays for Fox, CBS, NBC, Disney, TriStar, Cinar, and Hallmark. 

His film, Love Comes Softly, has won numerous awards including the Camie (Character and Morality in Entertainment) Award, the Movie Guide Award, and the Gabriel Award. It also became the highest-rated movie in the history of the Hallmark Channel by 40 percent.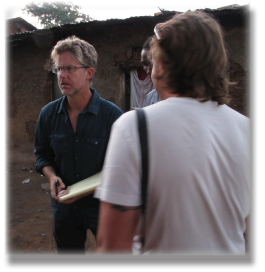 When he followed up with the sequel, Love's Enduring Promise, the ratings surpassed even the original giving Landon the top two highest-rated movies in the history of the Channel. Since then, he has written, directed and/or produced four more installments of the Love Comes Softly series of films. The DVD release of Love Comes Softly has been the top-selling DVD in the Christian Booksellers Association market for three straight year since its release in 2004, and four of Landon's films in the series rank in the top-ten. In all, Landon has written/directed and/or executive produced eight films in the Love Comes Softly series for the Hallmark Channel and Fox Home Entertainment.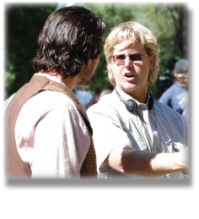 As a partner in Believe Pictures, he has written, directed and produced five films, including the theatrically released The Last Sin Eater, based upon the best-selling novel by Francine Rivers, and The Velveteen Rabbit, based upon the Margery Williams children's classic. Additionally, he has directed and produced Saving Sarah Cain and The Shunning, inspired by novels by best-selling author Beverly Lewis for Lifetime TV and the Hallmark Channel respectively. And most recently, Landon produced and directed Journey to Jamaa, a true-life African adventure film for the humanitarian organization, World Vision.  Landon has also co-authored two novels for Bethany House Publishing, One More Sunrise and The Silent Gift.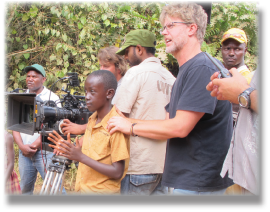 Landon's current work includes a soon-to-be produced television adaptation of Beverly Lewis' The Confession for the Hallmark Channel, along with a new Janette Oke franchise, When Calls the Heart and When Comes the Spring, scheduled for production in 2011.