---
Partner/Producer/Writer
Brian Bird
---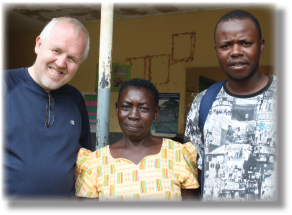 Brian Bird is co-founder with partner Michael Landon, Jr., of Believe Pictures, a film and television production company. Bird is currently writing and producing four films through Believe: The Confession, based on a novel by New York Times best-selling author Beverly Lewis, When Calls the Heart and When Comes the Spring, adaptations of novels by top-selling Christian author Janette Oke, and Deep in the Heart, based on the award-winning documentary, The Heart of Texas. He is also writing and producing the theatrical film Captives, the true story of the Atlanta hostage crisis of 2005, with producing partners Ralph Winter (X-Men) and Ken Wales (Amazing Grace).
Most recently, Bird wrote and produced Gametime, a two-hour television pilot for NBC, The Shunning, based on the novel by Beverly Lewis, for the Hallmark Channel, and Jouney to Jamaa, a true-life African adventure film for the humanitarian organization, World Vision. He also wrote and produced two films for Twentieth Century Fox, The Last Sin Eater, based on the novel by Francine Rivers, and Saving Sarah Cain, as well as Not Easily Broken, adapted from the novel by T.D. Jakes and released theatrically by Sony/TriStar.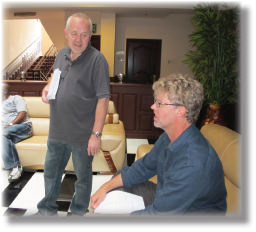 Previously, he developed and wrote two television pilots, the comedy Peter, Paul and Lena, for NBC, and the drama Simple City for Showtime. Between 1998 and 2003, Bird served as Co-Executive Producer and writer on the series Touched By An Angel. His script, Call Me Claus, produced by Garth Brooks, was the highest rated cable TV film of 2002. His TV series producer and writing credits include more than 250 episodes of Touched By an Angel, Evening Shade, Step by Step and The Family Man. 
Bird's previous film credits include the Morgan Freeman-directed Bopha! for Paramount Pictures, and the Hallmark Hall of Fame drama Captive Heart. He has also written screen adaptations of In Silence for Paramount, Trail of Tears: The Rise and Fall of the Cherokee Nation for TNT, Before Time Runs Out for Fox Broadcasting Company, The Deaths of Sybil Bolton for CBS and A Dirty Business for HBO.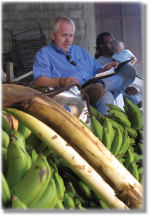 Prior to his work in Hollywood, Bird was a staff reporter for the San Gabriel Valley Tribune, and then served as Director of Public Relations for World Vision. During that time, he also wrote widely in the Christian press, including news and cover stories for Christianity Today magazine. He graduated with a degree in journalism from California State University at Fullerton in 1980.
He is on the faculty of Act One: Writing for Hollywood, a member of the Media Task Force of Biola University, a panelist for The City of Angels Film Festival, and a board member of The 168-Hour Film Festival and Visual Story Network.